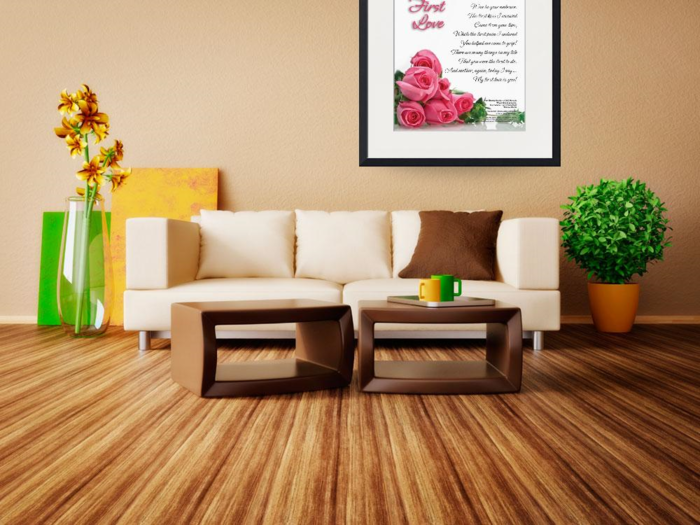 American Communities For Innovative Economics (A.C.F.I.E.)
While owners of small to mid-size companies will tell you it's pretty hard to make a profit with everyone feeling the "credit crunch" both in government and in the private sector, praying, for the good old days of "account receivable" purchasers who only had to say, "Charge it!"
Lately, in 2014, I can imagine many owners of small to mid-size companies being stuck with inventory and working assets, perhaps, financed by a third party, that has long been depreciating in value in this sick, and little profits yielding economy.
Because most communities aren't organized to make lemon aid out of lemons, in a down economy, I see a huge opportunity lost in access working capital not being used to make money.
After reading about a financial arrangement known as a Sale-and-Leaseback, in 1988, I am absolutely convinced that communities struggling, economically, should focus on a financial strategy that allow properties (working assets with 5 to 30 years economic life span) to be donated onto the balance sheet of a Sale-Leaseback (created by Americans Communities For Innovative Economics) for the purpose of its members entering a Sale-and-Leaseback arrangement to raise funds on working assets with an economic life span of 5 to 30 years, even, when the property is financed by a third party.
I'm no expert, and have never exercised the strategy, myself, but I did I read about how it works, and from what I understand, it is the perfect solution that enables a struggling asset strapped business (or a number of businesses) raise monies on assets owned on paper via "Sale-Leaseback," using a Sale-and-Leaseback.
Entering a Sale-and-Leaseback arrangement with a profitable "asset based finance company" willing to accept the Partnership's term of a "set 5 to 10 year lease contract" with an agreement of the Partnership Particular "BUYING BACK" its property (for $1.00) is the agreement sought, because, the selling party will be able to keep the properties of the "Sale-Leaseback" so its members can do what they want with the funds raised, and divide among themselves.
This can be done by law using a Partnership Particular.
Sometimes it takes a Sale-and-Leaseback arrangement -- via asset based financial institutions -- for many businesses to raise the cash they need after its collateral is rejected by all the banks, and other lenders. How does this one works? Keep reading below.
stanleymathis@gmail.com
I first discussed this arrangement with the Chief Financial Officer of GTE, in 1988, after learning about it, and writing a short proposal I entitled, American Communities For Innovative Economics.
The financial officer agreed with me, in that, this type of funding method used in a "Particular Partnership" could benefit any business struggling to raise cash, though, it's big on depreciating assets.
He explained to me how GTE used this arrangement to raise about $250 million dollars, for putting back in GTE's pocket, after, building 500 million dollar satellites to send up in space, where, they're not expected to come down intact.
The $1.00 purchase back agreement is what makes this arrangement work for any person, business, or city holding depreciating assets with long-term, and in some cases, like, technology, short-term life cycles.
Again, I'm not an expert on this matter, but I did read an article about it, and I do believe this kind of Sale-and-Leaseback arrangement is one of the best ways to raise cash, even, on a property you're still paying on, but have the papers too.
In this Sale-and-Leaseback arrangement, the purchaser determines approximately how much depreciation deduction is in the eligible property for the agreed period, before, the purchase amount of the seller can be approved.
Once the equal amount is approved on a 5, or 10 year note, and the two parties come to an agreement about the annual payments being the same, at an agreed upon interest rate, then, the purchaser will write a check as a part of the down payment, and the seller will establish a TRUST.
With the check, the "Sale-Leaseback" will, first, take care of the business of paying for the established TRUST that will manage everything concerning payments of the seller's LEASE BILL for the agreed upon period before dividing the rest. Pay that bill, upfront, and then, wait for the first installment from the purchaser.
And when its time, the purchaser (financial institution) will pay the first annual installment on the 5 to 10 year note to your "TRUST" that is instructed to use that first annual installment (from the purchaser) to pay the first annual leasing payment (which is the same amount) for the original property owner. The process is paid for and repeated for the duration of the contract.
Now can you see it how this one works?
The first annual installment sent by the financial institution can immediately be sent back by the "TRUST" to pay the "Sale-Leaseback" leasing bill each year for the duration of the agreement, while, the down payment (lump sum) can be used by some members catch up on old bills, place in savings, and fund new business ventures throughout the city.
At the end of the agreed 5 or 10 years, the now, seller, who purchased the property 5, or 10 years, ago, can legally sell the property back to your "Sale-Leaseback" for $1.00. So how does this type of transaction benefit the financial institution in this case?
Paper ownership of the working assets allows the purchaser to take advantage of the "Depreciation Deduction Rights" in the acceptable property the purchaser temporarily owns.
Forming a "Sale-Leaseback" is the key to making this little-known fund raising secret work for your members in an economy that's struggling, economically, and could use a few 10's of millions of dollars to make improvements, and other investments. The link below provides you a greater insight on the benefits of a Sale-and-Leaseback.
https://www.investopedia.com/terms/l/leaseback.asp
Posted By: Stanley Mathis
Friday, November 10th 2017 at 4:19PM
You can also
click here to view all posts by this author...