https://pixels.com/profiles/stanley-mathis/shop/framed+prints
"Blessed are the poor in spirit; for theirs is the kingdom of heaven," says the Lord, in Matthew 5:3, and the righteous, in Matthew 5:10, who stand behind the revelations of those of us who are just learning the Truth. Believing on Satan's lie is the sin that convicts you, according, to Yeshua.
For the last 14 years, I have offered, online, the #1 best nationwide permanent jobs creating plan in the United States, according to Google, and my autograph, alone, appraised at $350.00 Fair Market Value, in 2002, but American taxpayers aren't collecting my signed artworks, though, they can offer collectors financial relief from the IRS when donating my autographed products to a public nonprofit after 13 months of preserving the artworks as a collector of appreciated artworks.
Money saved is money earned for your family. So don't be a Satan.
Now, there are many people of influence, asking themselves, "Who exactly is this poor black man Stan?" How does a black youngster, who was kicked out of the D.I.S.D., in 1974, dropped out of Berkeley High, in 1974, and at the age of 17, after 1 month, in 1974, kicked out of the U.S. Navy (Great Lakes), and later, end up incarcerated three times, twice, in Seagoville F.C.I., but still, comes out with a plan to be constructive? The Spirit drives me. I'm along for the ride.
The real answer, is that, I prayed for compassion, vision, and wisdom, and then, followed the God Spirit in me. This is PROOF that I still walk in faith, and the acknowledgment of the Spirit's work through me. I'm still ignorant, and will die ignorant.
Ask my surviving uncles and aunts, sister, and brother, and they should tell you I've been talking about GOD, and me being a man on a road to redemption, after my release from incarceration, in 1987. I know I've been redeemed, now. I knew bad. Never been bad.
And to give you a little more background on where I came from, I want to start with sharing a little known truth that few people, in Dallas, are aware of, and that is, I grew up with the very notorious Perry Johnson, whom old schoolas in the T.D.C. of the early 70's knew as "All Day," the first child trialled as an adult in the State Of Texas, in 1972, for killing a Dallas Police Officer.
Having opt out because of being asked by my uncles to quarterback for them, I tried to talk Perry out of breaking into our school that Sunday morning, but he, like my other childhood friend, Kenneth Ray Brown, whom Bill Hill, the Dallas District Attorney that prosecuted Jack Ruby, came out of retirement to prosecute for shooting at a police officer, wouldn't take my advice.
Bad people are bad all the time. They weren't. But Perry was a prolific burglar, and thief.
America's Team Framed Poetry Art Collectible My First Love Framed Poetry Art Collectible The U.S. of A. Flag Framed Poetry Art CollectibleMy Sweet Wonder Framed Poetry Art Collectible
You think God doesn't work in strange ways? Many of you might remember the great NFL Running Back for the Dallas Cowboys in the mid 70's by the name of Tony Dorsett.
Well, in 1982, he was implicated in a cocaine drug sting that involved over 34 individuals being arrested.
I was one of the inmates on the Chain (12th) Floor of the old Dallas County Jail who invited the alleged King Pin, "Danny Stone," an Asian-American brother, into our jail cell on the night DPD rounded everyone up in the sting they named, "Operation Snow White." I was the young hard head who made the soap dices.
Now that I got that out of the way, I want to let sports fans know, that, Perry, Kenneth, and I, also attended Oliver Wendell Holmes Middle School with former San Diego Chargers Wide Receiver during the 80's, John (Washington) Jefferson, and former Philadelphia Phillies, Detroit Tigers, and New York Yankees Pitcher, who actually lived down the street from me, Charles Hudson.
My uncle, Jeffery Waites, played the opposite side of John at Wide Receiver for Holmes. I was fortunate to grow up in Dallas' South Oak Cliff, because Mr. Theodore Lee, who was our middle school principle at Holmes, became a long time owner of the Dallas Post Tribune Newspaper, in Dallas, Texas.
And after publishing a few articles on me, Mr. Lee started calling me, "Boss," a title I always took serious by taking care of my business online, which I know, now, is all about a driving Spirit within. Mr. Lee, his very lovely wife, and my buddy, John Harley, a retired Navy veteran, and real estate investor for many years, in the Dallas area, have been my biggest supporters in Dallas, period, and I love the guys like uncles.
I also know Chevis King, former Publisher of the Black Economic Times Newspaper, Issac Thomas, aka, Ike Thomas, former Corner back for the Dallas Cowboys, who also dated my mother. I know, and balled at Singing Hills Recreation Center with DeWaine Scales, former LSU, and Vernon Smith, may he rest in peace, of Texas A&M, two standout basketball players from out of Dallas' David W. Carter High. Phillip Harris, their Shooting Guard, was my little buddy.
Former Ohio State Buckeyes Quarterback, Rod "Crow" Gerald, who referred to me sometimes, as, "big brother," helped me bury my mother.
But there are others that you might find quite surprising whom I know, and have met, who might actually still remember our encounter? The first gentleman I will mention is Dallas Cowboys former Wide Receiver, Drew Pearson. If you're reading this Drew, you're probably going...."What? Where does this guy know me from?"
Well, I'm certain you remember that time when the Jackson 5 came to Dallas' Singing Hills Recreation Center, and there was a light skinned young man leaning back on a limo talking to you the whole time you were there, with his little brother, Michael.
I certain you remember everyone running toward us thinking the Jackson 5 were inside the limo when it came over and park on our spot , where, you and I were the first to look inside. I'm that young man.
And guess what? I penned America's Team, the poem, that the anointed one, Jerry Jones, sold throughout his pro shops, in 1997. A homeless man I met, while homeless, told me that he visited you (Drew) in your office, and saw a framing of the poem on your wall behind your desk. Talk about destiny!
There's another former Dallas Cowboys running back by the name of Duane Thomas, whom, I was fortunate to have gotten pretty close to, and he felt comfortable enough to share a little with me about his life in Detroit. Duane, when residing on Altoona Dr. in Parkway Town Homes, in 1985, took me, one day, to pick up my workmen's comp check. But we had long knew each other since he lived on Lazy River Dr., in Singing Hills many years before.
I use to catch Duane out running around the big field beyond Singing Hills Recreation Center, and run with him after I had completed my day at the gym playing basketball. Duane, I know for a fact, worked out quite a bit--I saw him. I know his oldest daughter, Mercedes, as well as, and all the younger ones, and there were many. Large families are the best I've always believed.
Pettis Norman was my first employer when I worked at his Burger King on Bonnie View Road, and Ledbetter, in 1973, now, one of Dallas' most popular restaurants in Sweet Georgia Brown. They would all acknowledge me if they saw a younger photo of me that fits the occurrences I shared here on this page.
Because of my, sometimes, partner in crime, Mickey Peace, I was somewhat close to his uncle, Officer Phillip Peace, former Dallas Policeman, and an ex-boy friend to my mother.
I wasn't all bad, myself, and knew a pillar in our South Dallas community in Reverend Clark, owner of the Green Cape Bar and Grill on Oakland Blvd in the mid 70's, who was like a father to my uncle "Cold Steel," an ex Army boxer known by everyone for pimping.
I've also had words with the Walnut Room's L.C. Clark, as well as Bonnie Irwin, a convicted major drug dealer from Tyler, Texas, and Mr. Fort Worth, Billy Ray Maddox, who was a silent partner in most of the black flashy clubs in Dallas during the 80's.
Though I wasn't a regular among them, they acknowledged me because I was selling something, had conversation, and, as they would put it, a cool walk, that, personally, I always hated because of my uncles teasing me among family members about it.
Living somewhat as a hermit since 1987, learning how the world works, God has taken all the coolness out of me at age fifty-eight. I'm always sitting, checking, editing, and republishing updates.
However, being young, dumb, but a little conning, I didn't care what people called me during those times. The more Dirty, Silky, and Red names I was called, the better, was the way I saw it. It was a young thing.
After having been incarcerated three times, I thank the Lord for picking me back up, again, and showing me some love. The Spirit within.
P.S. Just like when the "Brothers" banned me from all the casinos for winning too much in the card game, "Tonk," in 2004, in the McKinney Justice Center, because the guys had to line up with an a Commissary Order Form for Old School every week, my online partners are the same way.
Fortunately, for me, I had won so much in commissary, that, I gave away the rest that I had on the day I was released.
The next day after my father's death. Coincident? I don't think so.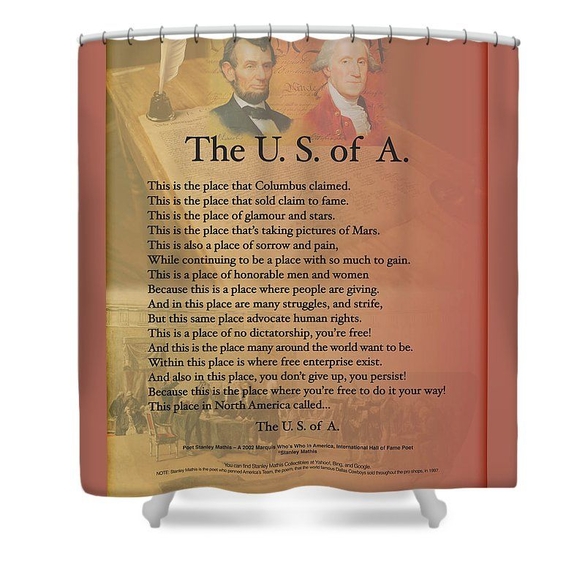 Posted By: Stanley Mathis
Tuesday, November 14th 2017 at 9:14PM
You can also
click here to view all posts by this author...